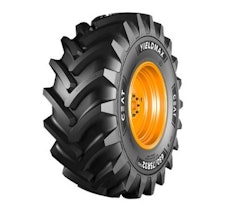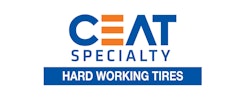 CEAT introduces the Yieldmax radial tire product line to North America.
Designed for use with large combines?
Available in sizes 650/75 R 32 and 620/75 R 26?
Offers increased load carrying capacity to support larger combines as well as high traction and stability?
Rounded lug base provides better stubble resistance
Dual lug angle for higher traction and better stability?
Higher lug overlap enhances roadability
Superior construction provides high load carrying capacity at low pressure
R1W pattern extends tire life.
Rounded lug base for stubble resistance.
Steel belted option will soon be available, as well?
Request More Information
Fill out the form below to request more information about
CEAT Yieldmax Radial Tires for Larger Combines